Testimonials
Read responses and letters from customers
Recommended
"Norm Roberts is the only piano technician I use or recommend. He is prompt, professional is does excellent work at a very reasonable price. I perform in several area restaurants and Norm is the tuner of them all. Any time one of the pianos needs tuning or repair I call Norm and it is taken care of immediately."
Harold Frazee
Piano Performer
Instructor at Monsignor Donovan HS and The Music Academy
Toms River, NJ
---
The Right Person
"To Whom It May Concern:
I am writing this testimonial letter to praise Norm Roberts for his ability in piano tuning. I have used Norm several times and must say that he always takes his time and is very meticulous about getting everything just right. He is also quite proficient in minor piano repairs.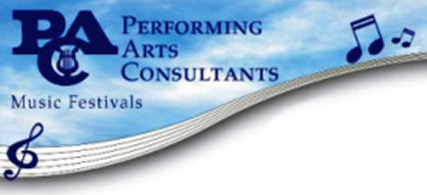 So, when looking for the right person to tune your piano at a fair price, please do not hesitate to use Norm Roberts."
Dr. Michael A. Mazzarisi
Music Education Staff
Keyport, NJ
www.usafest.org
---
Certified Yamaha tuner
"In 2001, I moved from Michigan to New Jersey and donated my rather old piano to avoid paying for storage and transport which is based on weight. In October, 2001 I bought a wonderful Yamaha piano which came with a free tuning from a certified Yamaha tuner. Norm Roberts was sent and has been tuning the piano ever since along with the pianos of two of my neighbors. A singing group was formed and Norm has been tuning both the piano at our clubhouse as well as the one we use in a nursing and rehabilitation center."
Norm, thanks for your continued good work,
Joan
Red Bank, NJ
---
Master Craftsman
"At the Laurita Winery in New Egypt, we have musicians regularly perform throughout the year. For this reason we need a first rate piano tuner/technician to make our Yamaha sound its best and be pleasing to the professional musicians who use it. Norm Roberts is a master craftsman and our piano [resonates beautifully] when Norm is finished. Highly recommended."
Ray Shea,
Owner, Laurita Winery
New Egypt, NJ
---
Making a piano sing
"Norm Roberts is the finest piano tuner I have had in decades. He bonds with my piano and after a tuning by Norm, my piano sings. The sound is luxuorious and full bodied. Norm makes every piano key produce full, sweet tones. I rush to the piano when Norm is finished and lose myself in the beauty of his work. I couldn't recommend him to more highly."
Vincent Sgro
Jackson, NJ
---
Sounds like new!
"Norm…just wanted to thank you for tuning my Falcone Piano in Avon this past Thursday. It really sounds like the instrument that I [had originally played in the showroom] and is an absolute joy to play! I am so grateful to you."
Sincerely,
Jane
Avon, NJ